In September 2018, groundwork will begin on Powerhouse Telemark, the county's new landmark building. The "green diamond" will become one of the most energy efficient and environmentally-friendly buildings in the world, and has been designed by the renowned Snøhetta architects.
The building consists of 8,313 square metres on 11 floors, where the tenants will have access to modern amenities such as fitness room, locker and shower room, lobby, canteen and an exclusive rooftop. The building's facade and roof will be covered by solar panels.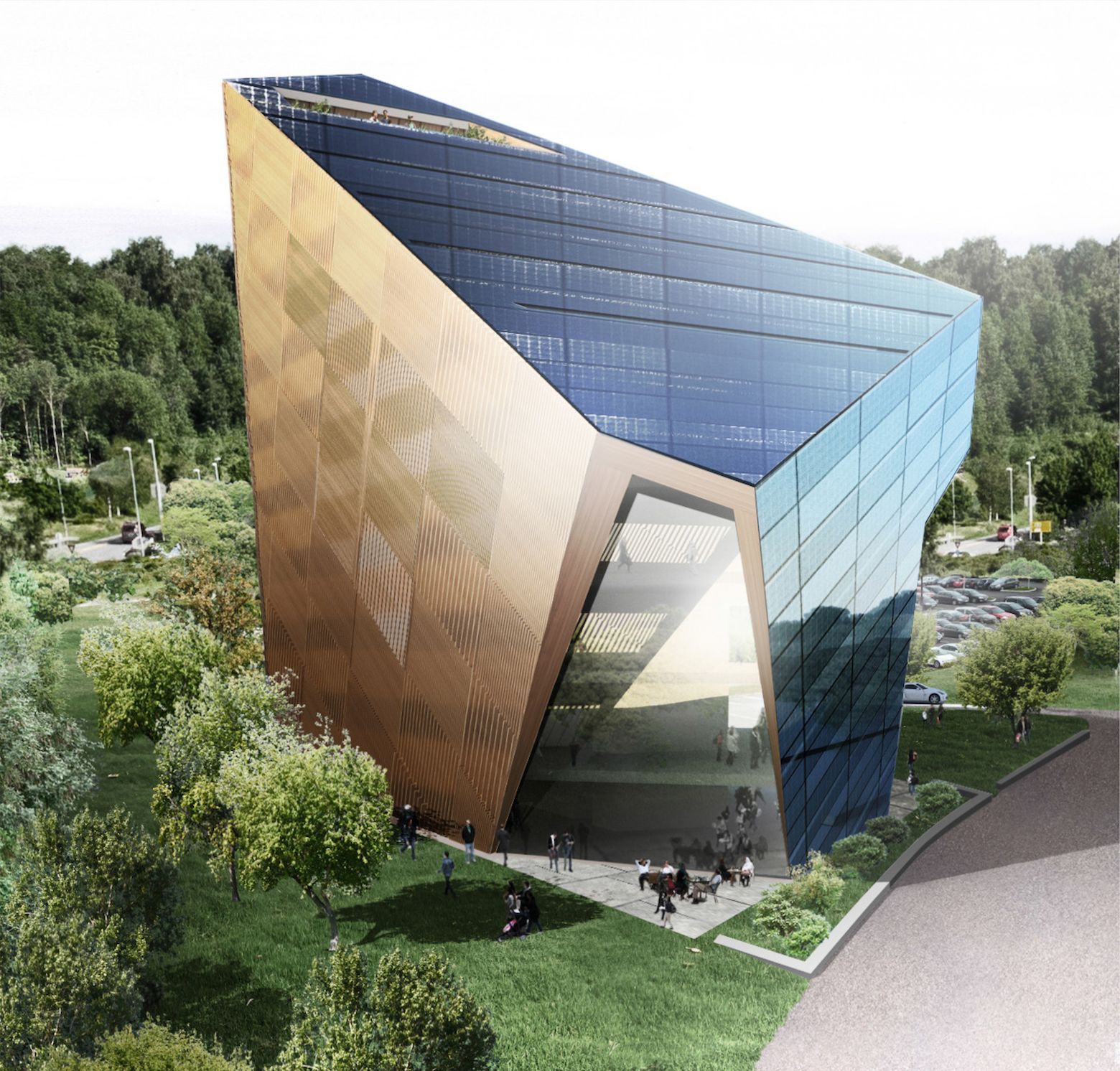 With its central location next to the foot of the Kulltangbrua bridge, the environmental building will be clearly visible to all traffic on the E18 towards the Grenland area and Porsgrunn, and to everyone travelling up the river towards the Telemark Canal.
R8 Property wants to prove that it is possible to realise demanding and exclusive projects such as this also outside the Oslo region and the largest cities, and that Powerhouse Telemark with its positive environmental profile could serve as an inspiration for the building industry, nationally as well as internationally. Another ambition is to make the building's inspiring karisma create pride among visitors and inhabitants in the region, and to build expertise among its suppliers.
Powerhouse Telemark is the first BREEAM-Nor-certified building in Telemark. It has been awarded the category "Excellent," which is the second highest obtainable level. The building will generate more energy than it consumes during its lifetime, and sets new standards for comfort and functionality. Compared to ordinary new buildings, net energy consumption has been reduced by as much as 66%.
The building physics are designed for optimal production of electrical energy through the solar cell plant. Powerhouse Telemark will produce approximately 239,000 kWh annually from its own solar cell plant, and is thus a small power plant delivering surplus energy back to the grid. Solutions for delivery of renewable electricity from the solar cell plant directly to neighbouring buildings are also being considered.
Nearly 80% of the building has already been rented out. The green diamond will be completed by mid-2020.
Facts:
| | |
| --- | --- |
| Location: | Porsgrunn |
| Building type: | Office building |
| Area: | 8,313 m2 GEA |
| The building's own energy generation: | Approx. 240,000 kWh per year |
| Supplied energy, including equipment: | -2.7 kWh/m2 heated GIA |
| Environmental classification: | BREEAM NOR Excellent |
| Building owner: | R8 Property |
| Architects: | Snøhetta |
| Entrepreneur: | Skanska Norge |
| Consulting engineers: | Asplan Viak |