By optimising and combining known technology in new ways, ordinary office buildings from the 1980s can produce more renewable energy than they consume during their lifetime. This is the case for Powerhouse Kjørbo, where a total rehabilitation of the two first office buildings has resulted in Norway's first energy-positive office building, and probably also the first renovated energy-positive building in the world.
After the renovation, the buildings' energy need has been reduced by more than 86 percent. This has been made possible by minimising the energy needs inside the buildings and by generating more renewable energy on site than the buildings consume during their lifetime. The energy accounts include energy consumption related to production of building materials, construction, operation and demolition of the building.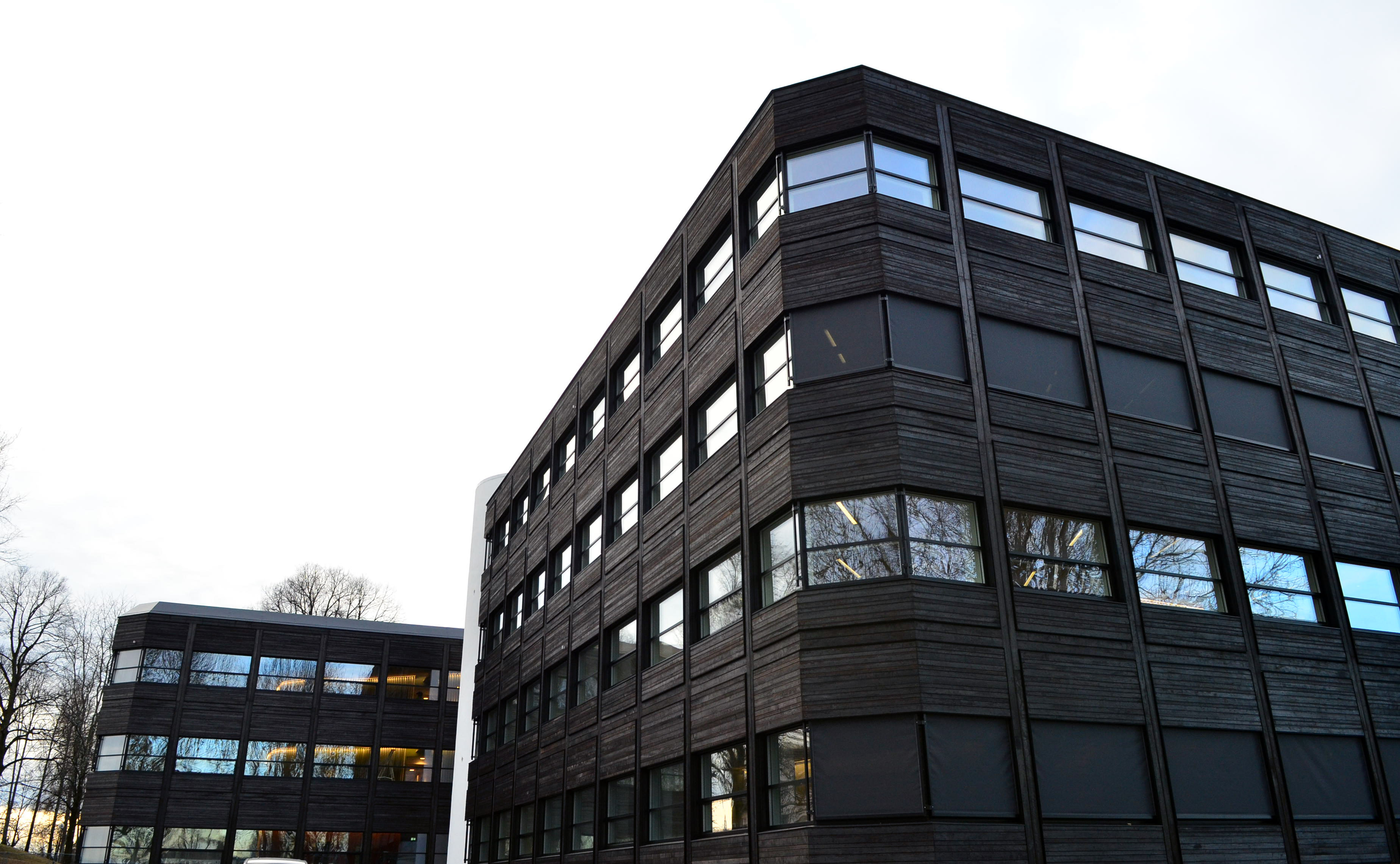 Powerhouse Kjørbo has an energy plant with wells and a heat pump which provide the base load. The most important way to reduce energy consumption is to ensure efficient ventilation, insulation and lighting. Energy used for heating and cooling is minimised by use of the energy wells. In addition, the buildings receive energy supply from one of Norway's largest solar cell plants.
Energy produced here is supplied to the technical plants in the buildings, other buildings in the Kjørbo park and a Uno-X hydrogen station nearby. The energy surplus in the operational phase is about 21 kWh per square meter of heated usable area, exclusive of the energy consumption related to user equipment.
The tenants of the building report better indoor climate, acoustic conditions and lighting, and a more comfortable temperature than prior to the renovation.
Powerhouse has been awarded the BREEAM NOR classification "Outstanding as built" for the two first office buildings at Kjørbo. This is the highest of the classification system's five levels.
Facts:
| | |
| --- | --- |
| Location: | Sandvika |
| Building type: | Renovated office building |
| Area: | 5,200 m2 GFA (block 4 and 5), and for construction stage 2: 9,800 m2 GFA (block 1, 2 and 3) |
| The building's own energy generation: | Appr. 230,000 kWh per year, and for construction stage 2: 325,000 kWh per year |
| Supplied energy, including equipment: | Construction stage 1: -9.3 kWh/m2 heated GIA. Construction stage 2: – 4.4 kWh/m2 heated GIA |
| Environmental classification: | BREEAM NOR "Outstanding as built", and "Excellent" for construction stage 2 |
| Building owner: | Entra ASA |
| Architects: | Snøhetta |
| Entrepreneur: | Skanska |
|  Consulting engineers: | Asplan Viak |